The Stonger Business Summit
THURSDAY – October 8, 2020
Do Not Miss Event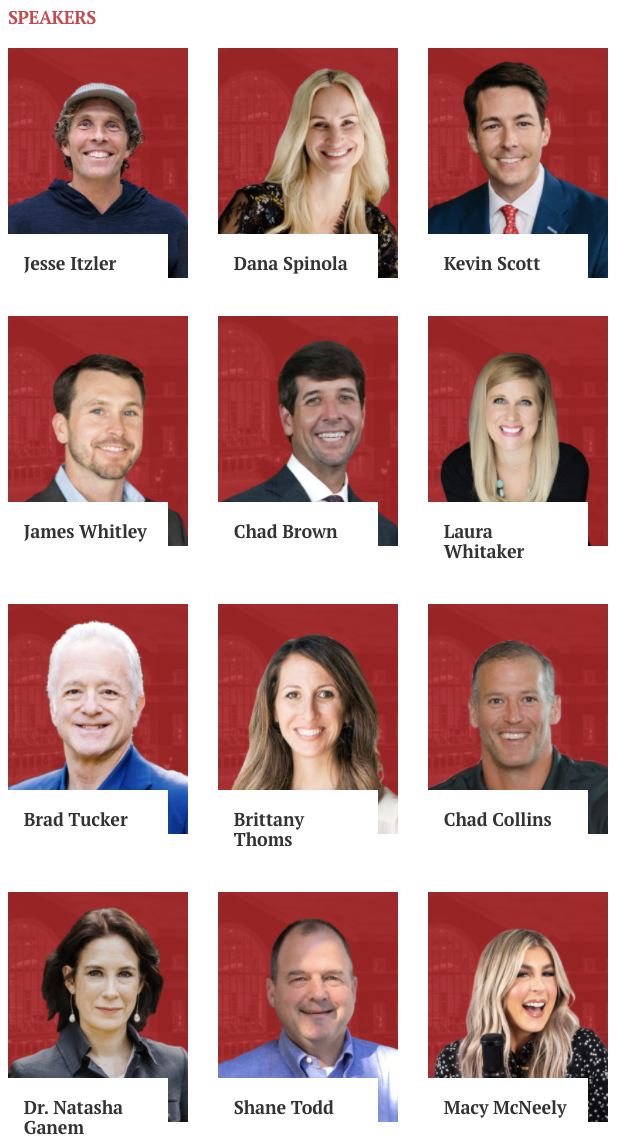 The Stronger Business Summit- the most impactful business event happening in Athens this year for all business owners, entrepreneurs, startups, leaders, managers, and employees! The Stronger Business Summit is your access to advice, content, and tips from powerful speakers who are leaders in their fields, and to build connections with others looking to achieve higher levels of success.
Who Is It For?
Whether you are a start up entrepreneur, a $50 million business, an employee of an established business, or a side gig hustler, you can and will benefit from the life-changing opportunity to learn from, network with and be inspired by the most impressive group of speakers ever assembled in Athens GA!
Why Should I Attend?
This will be the most impactful business event in Athens GA
Learn Growth Strategies for any size business and all levels of management
Learn to set goals and achieve them
Develop Strategic steps and learn details on ways to implement
Propel your business to the next level
Achieve higher levels of success and higher profits
Learn from experienced entrepreneurs that can make your journey easier and faster
Network with like-minded investors, business owners, and entrepreneurs looking to grow and achieve a higher level of success
Guaranteed to help make you and your business stronger, better, and more profitable
Everyone you know will be there!
What Can I Expect?
This is a one-day action packed event bringing together an unbelievable group of highly successful business minds to help you and your business grow STRONGER. Experience 4 next level keynote speakers, 8 breakout business experts, expo vendors that have been hand selected for you, and a networking party like you have never been to before! Join us at the beautiful Classic Center in downtown Athens for speakers and content that is guaranteed to help make you and your business stronger, better, and more profitable.
(TELL THEM YOU HEARD ABOUT IT FROM ETHAN ATKINSON)
Keynote Speakers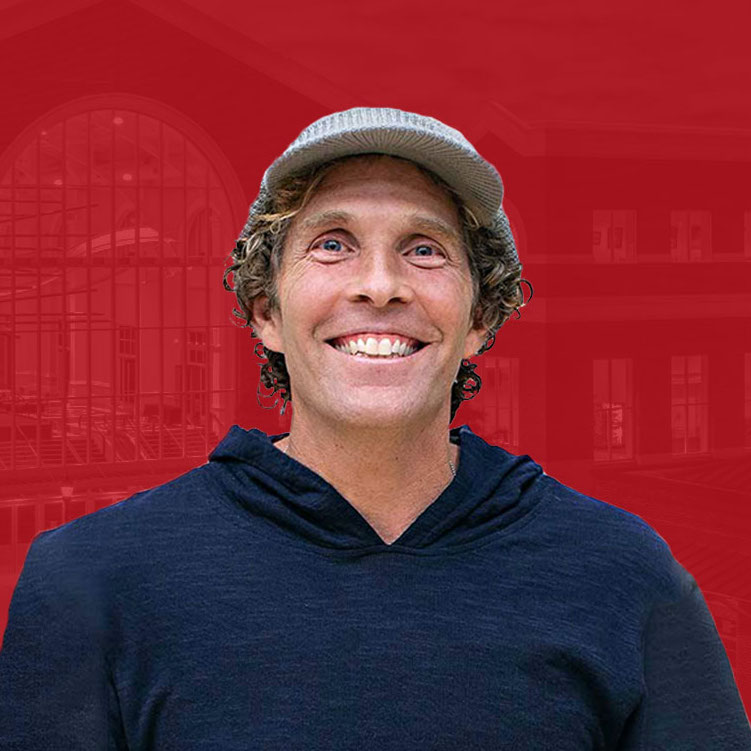 JESSE ITZLER
NY times best selling author, co-founder of Marquis Jets (largest private jet card company in the world) and sold to Berkshire Hathaway, partner in Zico Coconut Water and sold to Coca Cola, founder of The 100 Mile Group, co-owner of the NBA's Atlanta Hawks, Emmy award winning song writer, endurance athlete, father, and husband of Sara Blakely, founder of Spanx.
DANA SPINOLA
Founder & CVO of the fab'rik franchise with over 40 locations nationwide. Atlanta Business Person of the Year, Forbes "one of five great American Entrepreneurs you haven't heard of yet but should know", has appeared in the Wall Street Journal, Elle magazine, dozens of publications, conferences, and podcasts. Dana's vision includes making women feel beautiful inside and out. She continues to give back while growing her fashion empire.
KEVIN SCOTT
Kevin Paul Scott has traveled to six continents and spoken to leaders from more than 100 countries. Kevin co-founded the leadership consultancy ADDO, which is Latin for "Inspire." For the last two years, ADDO was the #1 Small business on the Best Places to Work list in Atlanta.ADDO developed the national Chick-fil-A Leader Academy program, the Baltimore Ravens Leadership Institute, and helps companies attract and develop top talent.Kevin is the author of three books, including his latest The Lens. Kevin is a frequent guest on numerous media outlets, including Fox News, CNN, and MSNBC.
JAMES WHITLEY
James is the Co-Founder & COO of Landmark Properties. James has been involved with the construction and management of over $4 Billion worth of student housing projects across the country. James is an owner and investor in Creature Comforts Brewing Company, serves as Co-Chair on the Georgians First Commission, named UGA "40 under 40", and Board Chairman of the Athens Boys and Girls Club.
Breakout Speakers
CHAD BROWN
Chad Brown is an owner and partner with The Tax Shelter, a CPA firm in Athens, GA, and has experience serving the needs of business clients and individuals in all areas of income tax and consulting. Chad has extensive experience in business start up, business growth & consulting, and business valuation. Over the past 20 years Chad has started, owned, and operated several successful companies in the Athens area.
LAURA WHITAKER
Executive Director of Extra Special People (ESP), headquartered in Watkinsville, GA. She earned her Bachelor's and Master's degrees from the University of Georgia, and has been awarded the "40 Under 40" by the Atlanta Business Chronicle, the UGA Alumni Association, the Athens Banner Herald, and the Georgia Trend. Laura was recognized as one of UGA's top growing business leaders as #12 out of the Bulldog 100, and most recently she was invited to speak at TEDxUGA in 2019, where she shared her powerful perspective on ability with a talk entitled The Dandelion Shift.
BRAD TUCKER
With 35 years of experience, Brad has started businesses from scratch and bought existing businesses, as well as turned around failing businesses and improved successful ones. He has sold businesses to individuals, private companies, and private equity groups. Brad has a BSBA in Business Administration from the University of North Carolina at Chapel Hill and is also a certified Continuing Education instructor and a certified High Performance Driving Instructor. He has been married to his wife Vera for 33 years and have two sons.
BRITTANY THOMS
See.Spark.Go co-founder, president and publicity maven, Brittany began her career in fast-paced agencies promoting national accounts through entertainment and sports-related events. With a desire to return to the city that captured their hearts— Athens, Georgia—Brittany and her husband Andy founded See.Spark.Go in 2007. Her strategic thinking and creative enthusiasm influence all of See.Spark.Go's clients. She serves as a board member for Eagle Ranch, Break Into Business and advises several other nonprofits on a regular basis.
CHAD COLLINS
President and Co-Owner of Bone Dry Roofing Company, Chad has worked in the roofing industry since graduating from the University of Georgia in 1997. After working for a commercial roofing contractor in Savannah for several years, Chad opened Bone Dry Roofing Company in January of 2003. He serves on the board of directors for the National Roofing Contractors Association (NRCA) and chairs the industry's Enterprise Risk Management (ERM) Task Force. Chad recently served as the Chairman of the Athens Area Chamber of Commerce.
SHANE TODD
Shane Todd has proudly served Chick-fil-A for over 20 years, 17 of which as an Operator in Athens, GA. Shane grew up in Athens and graduated from the University of Georgia in 1993 with a degree in Accounting. He had been working at the Hyatt Regency Atlanta when he picked up a book by a man named S. Truett Cathy. Once he read about a humble man with a simple vision to sell chicken and inspire people, he knew Chick-fil-A was in his future. He began pursuing a career with the fast food chain as a Team Member at the Chick-fil-A Dwarf House in 1994. By December 1996, Shane became the Operator of a Chick-fil-A mall store in Raleigh, NC. In the summer of 2000, Shane moved back home to Athens and began operating the Chick-fil-A at Beechwood. He acquired Chick-fil-A Barnett Shoals in 2014. He also consults the Chick-fil-A restaurant on the UGA campus in the Tate Student Center.
DR. NATASHA GANEM
Dr. Ganem started Lion Leadership in 2015 and currently serves as managing director and principal consultant. Specializing in organizational development and employee engagement, Natasha helps executives create strategy around managing and developing staff. Natasha teaches management and leadership seminars for Fortune 500 directors and executives at Emory University's Goizueta Business School and recently served 7 years as an award-winning faculty member at the University of Georgia. Combining real world experience with her academic background, Dr. Ganem spent 6 years in the Department of Institutional Effectiveness at the Savannah College of Art and Design where she gained certifications and tactical experience in building teams, consensus, strategy, and assessment protocols. There she collected data needed to validate and authenticate growth metrics as well as developed the agility needed to be successful in a creative, dynamic, and fast-paced organization. Natasha holds a Ph.D. in Sociology from Emory University with a specialization in emotion management, workplace authority, and conflict.
MACY MCNEELY
Macy is the co-founder of GUIDE Culture®: a sales, leadership and communication training helping you go from 'cross your fingers' to a sure fire sales system. She is passionate about everyone having foundational sales skills – because EVERYONE IS IN SALES! To lead people well, sales skills are essential. Having solid sales skills expands your impact, giving you increased buy-in from your team and customers. Her mission is to help every organization in America create a sales-culture.
(TELL THEM YOU HEARD ABOUT IT FROM ETHAN ATKINSON)
Special Guests
Josh Melton | MC
Josh Melton is an author, coach, entrepreneur and speaker whose mission is to tell a story that awakens souls, reignites dreams, & challenges the status quo.
Over the past 20 years, Josh has worked as an owner of multiple service-based businesses and in leadership positions for numerous community organizations. His passion for entrepreneurship, leadership, philosophy and psychology have empowered him to be a trusted advisor, coach and mentor to many entrepreneurs, whether they are already earning six to seven figures, or just starting their first side gig.
Josh is active in his community, having served as President, CEO, Vice President or Director on the Boards of various non-profit organizations and trade associations including the Athens Area Chamber of Commerce, Athens Area Association of REALTORS®, Athens Jaycees, Athens Young Professional Network, Georgia Jaycees, Realtors Property Resource® and Twelve Two.